Six people have been injured, including another child, Syniehubov said on Telegram, adding that all the victims were local civilians.
The attack occurred at around 1 p.m. local time, and the rescue operation lasted seven hours.
The oblast governor called the attack "the bloodiest crime committed by the Russians in Kharkiv Oblast since the start of the full-scale invasion." Syniehubov announced a three-day mourning period in the region on Oct. 6-8.
At the time of the attack, at least 60 people gathered in the local cafe for a memorial service for a deceased resident, Interior Minister Ihor Klymenko reported on national television, cited by Suspilne. The attack was likely carried out with an Iskander missile, Klymenko added.
Hroza is a small village in northeastern Ukraine that lies around 30 kilometers west of Kupiansk. The interior minister said that the population of Hroza was about 330 people, but a spokesman of the Kharkiv Oblast Prosecutor's Office later clarified that the real number of people living in the village just before the attack didn't exceed 100.
"The Russian army killed most residents of this village with one rocket," Dmytro Chubenko said on national TV, as cited by Hromadske Radio.
Russia has been concentrating its forces around Kupiansk in Kharkiv Oblast since mid-July, trying to regain the positions lost during the Ukrainian surprise counteroffensive last autumn. The city was occupied by Russian forces from Feb. 27 to Sept. 10, 2022.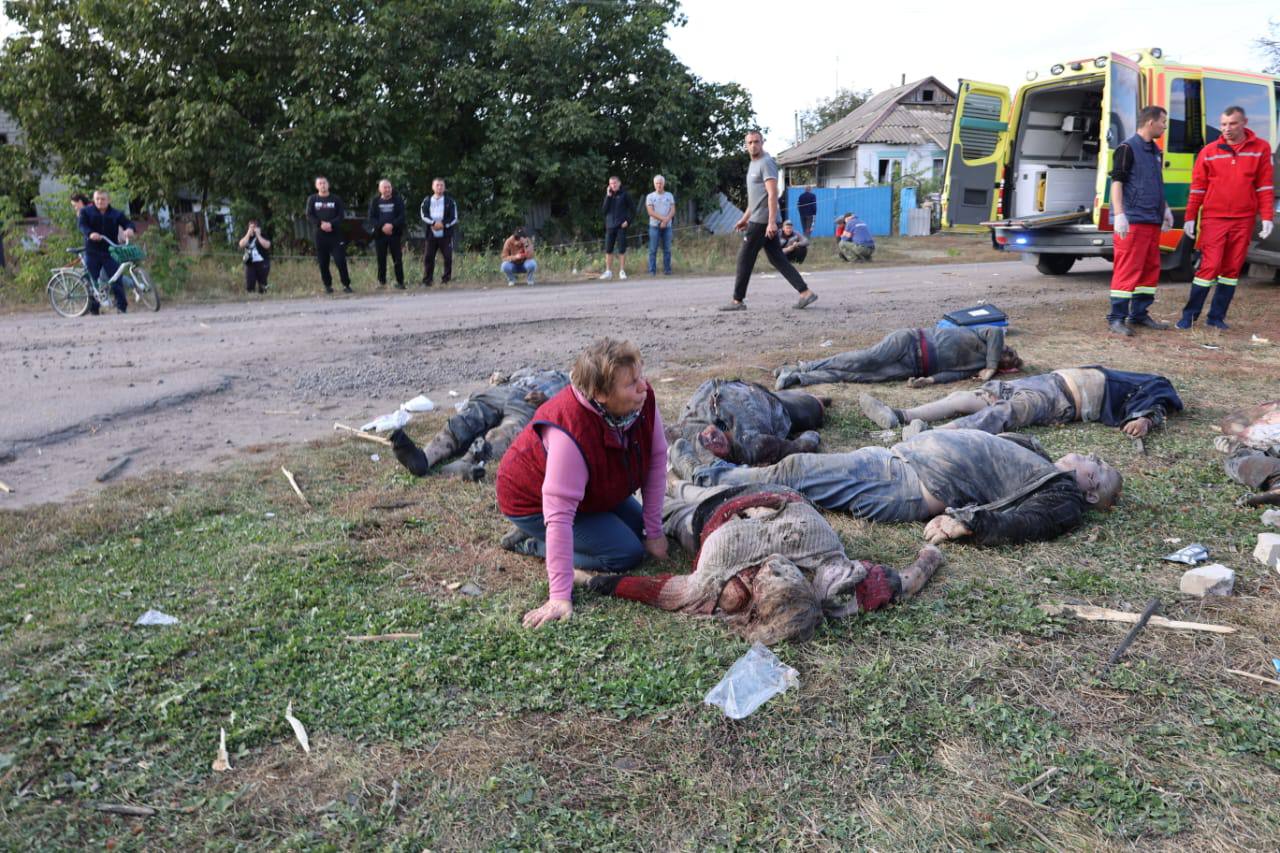 President Volodymyr Zelensky commented on the tragedy in his Telegram post, calling the attack "a completely deliberate act of terrorism."
"Russian terror must be stopped. All those who help Russia circumvent sanctions are criminals. Everyone who still supports Russia supports evil," Zelensky said.
"Russia needs this and similar terrorist attacks for only one thing: to make its genocidal aggression the new norm for the whole world."
The Russian strike on Hroza appears to be the most deadly single attack on a civilian facility in Ukraine this year, surpassing the death toll of Russia's Jan.14 missile strike against a Dnipro apartment building, which claimed the lives of 46 people.
Source:kyivindependent.com/