Russian troops have recently reduced the tempo of their localized offensive operations on the Kupiansk-Svatove-Kreminna line, the Institute for the Study of War (ISW) wrote on Sept. 28.
According to the ISW, the fact that Russian and Ukrainian officials have reported fewer Russian ground attacks in the Kupiansk and Lyman directions means that the Ukrainian counteroffensive has distracted Russian forces from the Kupiansk-Svatove-Kreminna line and significantly weakened the Russian offensive effort along that line.
One of the ISW's previous assessments said that Russian offensive operations on the Kupiansk-Svatove-Kreminna line were aimed at pinning Ukrainian troops on this line and away from more critical front areas.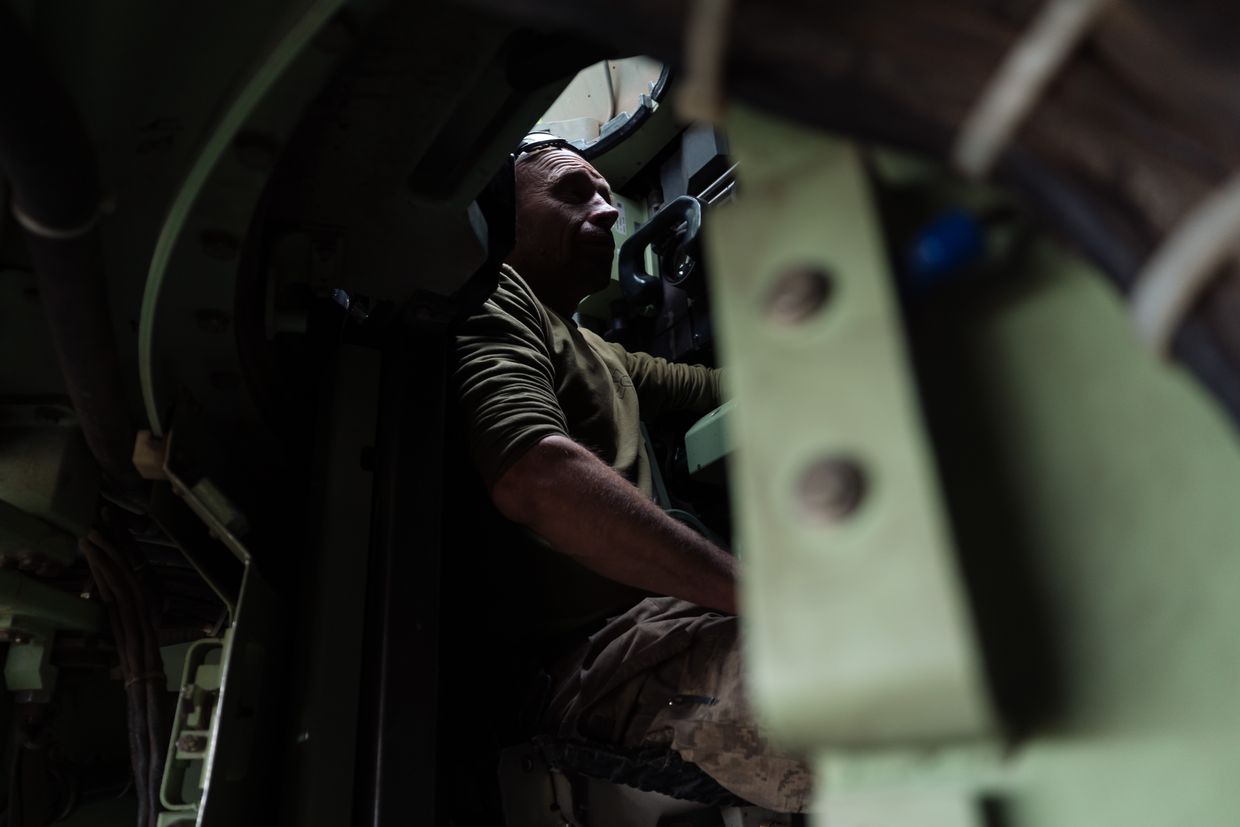 The General Staff of Ukraine's Armed Forces said on Sept. 29 that on the previous day, Russia didn't conduct any assaults toward Kupiansk, Kharkiv Oblast, and around Bakhmut, Donetsk Oblast.
Over the same period, Ukrainian forces repelled a Russian ground attack in the Lyman direction, according to the General Staff.
Russia also failed to advance near Donetsk Oblast's Avdiivka, Marinka, Urozhaine, and Nevelske, as well as near Chervone in Zaporizhzhia Oblast, the military added.
Meanwhile, Ukraine's military continues counteroffensive operations toward the Russian-occupied southern cities of Melitopol and Berdiansk.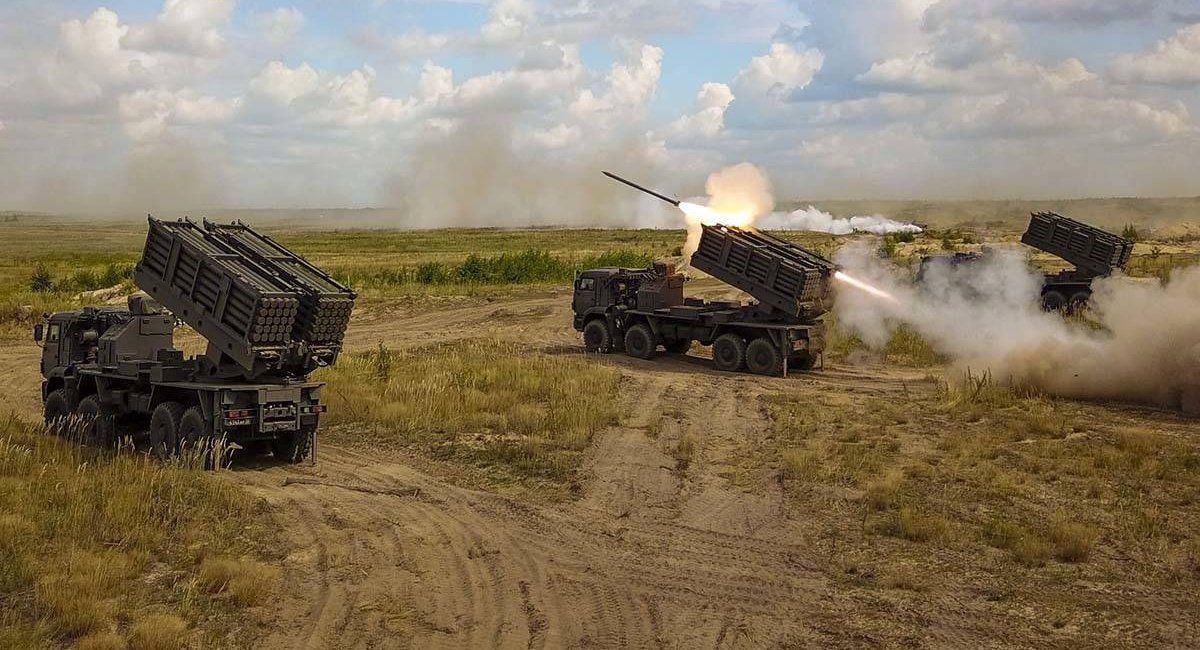 Media: Ukrainian strike destroys radar station in Russia's Kursk region
Ukraine's Security Service (SBU) allegedly used a drone to destroy the Russian radar system Kasta in the Kursk region of Russia on Sept. 28, Ukrainian media outlet Hromadske reported on Sept. 29, citing its source in the SBU.
According to Hromadske, the radar station was hit near the village of Giryi, some 100 kilometers from Kursk and less than 20 kilometers from the border with Ukraine.
"The Russians have said that it (the system) can detect even stealth aircraft, but it missed the SBU drone for some reason. The peculiarity of this radar system was the ability to identify aerial targets at extremely low altitudes," the media outlet's source said.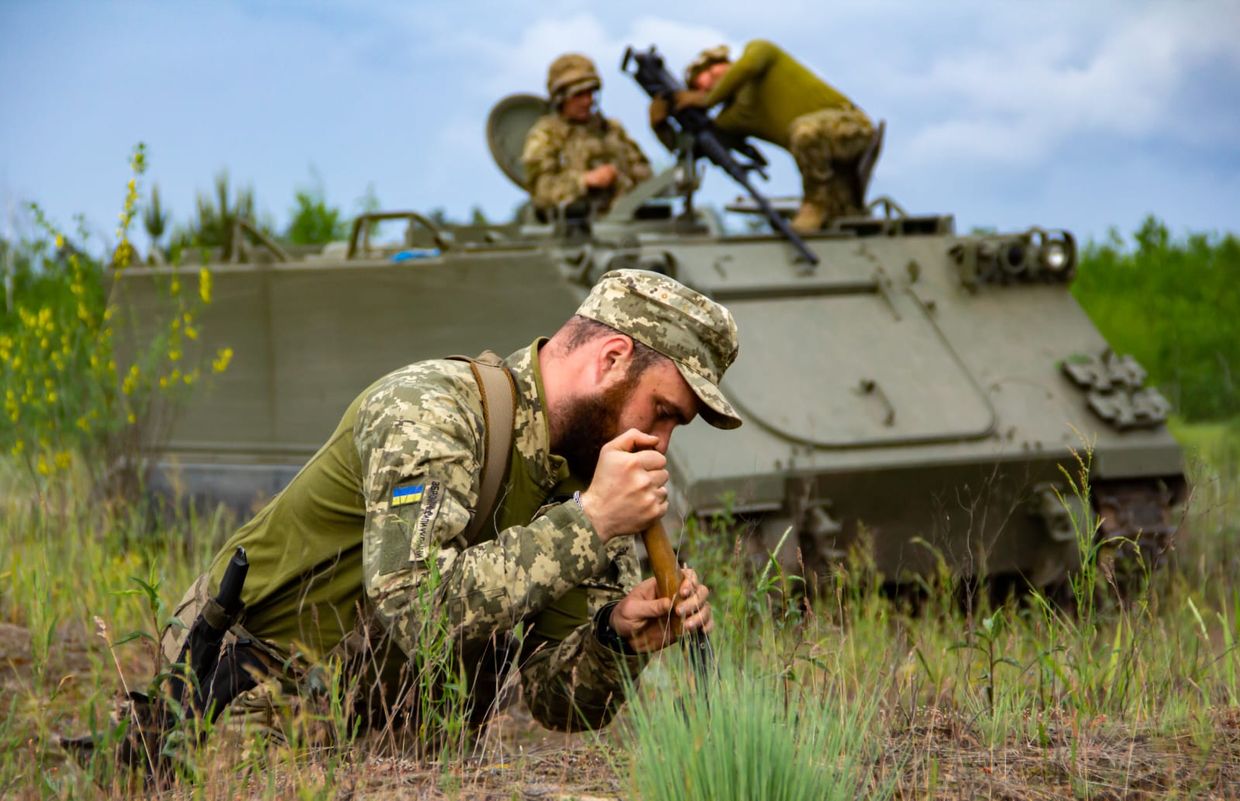 Ukrainian officials have not been confirming that Ukrainian military is conducting strikes on Russian soil.
Commenting on these strikes, Mykhailo Podolyak, an adviser to the Head of Ukraine's Presidential Office, said this is the work of Russian citizens targeting military and critical facilities from within Russia's territory.
"The network is quite active and efficient. We see this in the Kursk and Belgorod regions," Podolyak told Channel 24 on Sept. 29.
The Russian Defense Ministry claimed earlier that its forces shot down 10 Ukrainian drones over the Kursk region overnight on Sept. 29.
The regional governor, Roman Starovoit, said that one of the drones dropped two explosive devices on an electrical substation in Sloboda Belaya in Kursk region. He said that the facility caught fire, leading to five settlements and a hospital being cut off from the grid.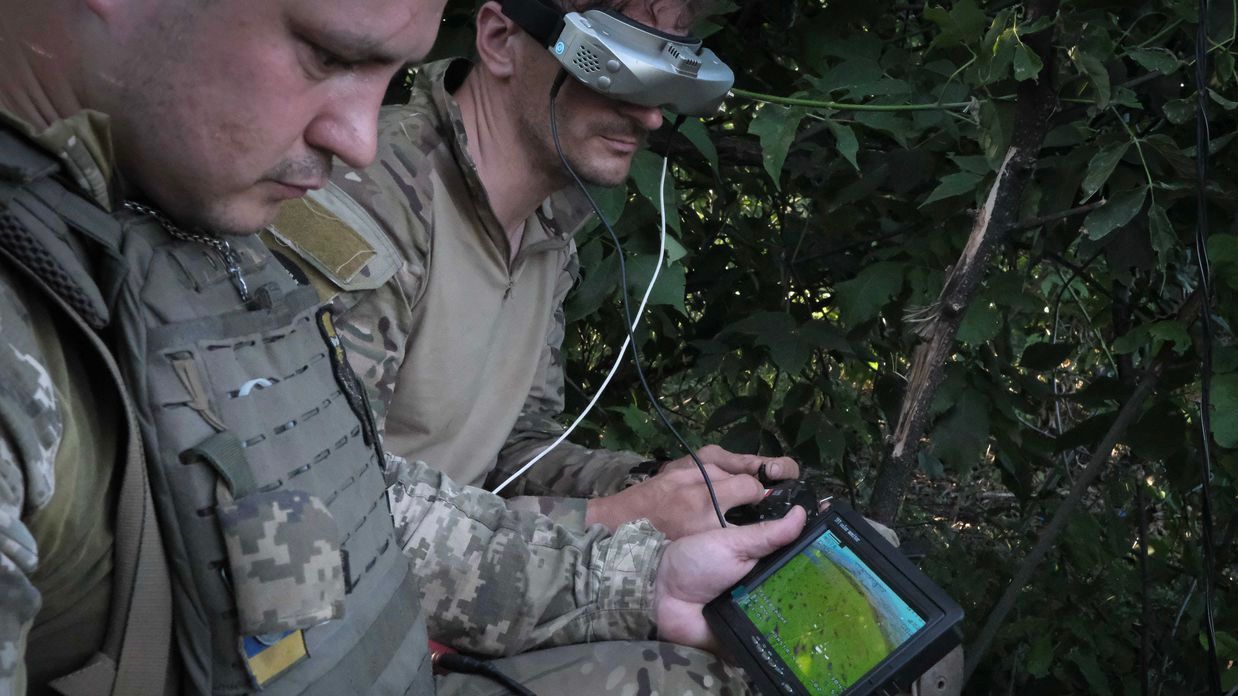 Russian attacks kill 6, injure 13 in Ukraine over past 24 hours
Russian multi-weapon attacks against Ukraine killed six civilians and wounded another 13 over the past 24 hours, regional authorities reported on Sept. 29.
A total of nine Ukrainian oblasts were targeted — Sumy, Luhansk, Mykolaiv, Chernihiv, Dnipropetrovsk, Zaporizhzhia, Kharkiv, Donetsk, and Kherson. Casualties were reported in Donetsk and Kherson regions.
On the morning of Sept. 29, Russian shelling of Kherson wounded two utility service employees aged 24 and 68, Governor Oleksandr Prokudin reported.
A day before, Russian forces struck Kherson Oblast 96 times, firing 671 projectiles from various weapons, according to Prokudin. The official said three people were killed, and five more were wounded.
The same day, Russian attacks killed three civilians in Donetsk Oblast's villages of Krasnohorivka and Kurdiumivka, acting Governor Ihor Moroz said on Facebook. Six more people in the region sustained injuries, according to Moroz.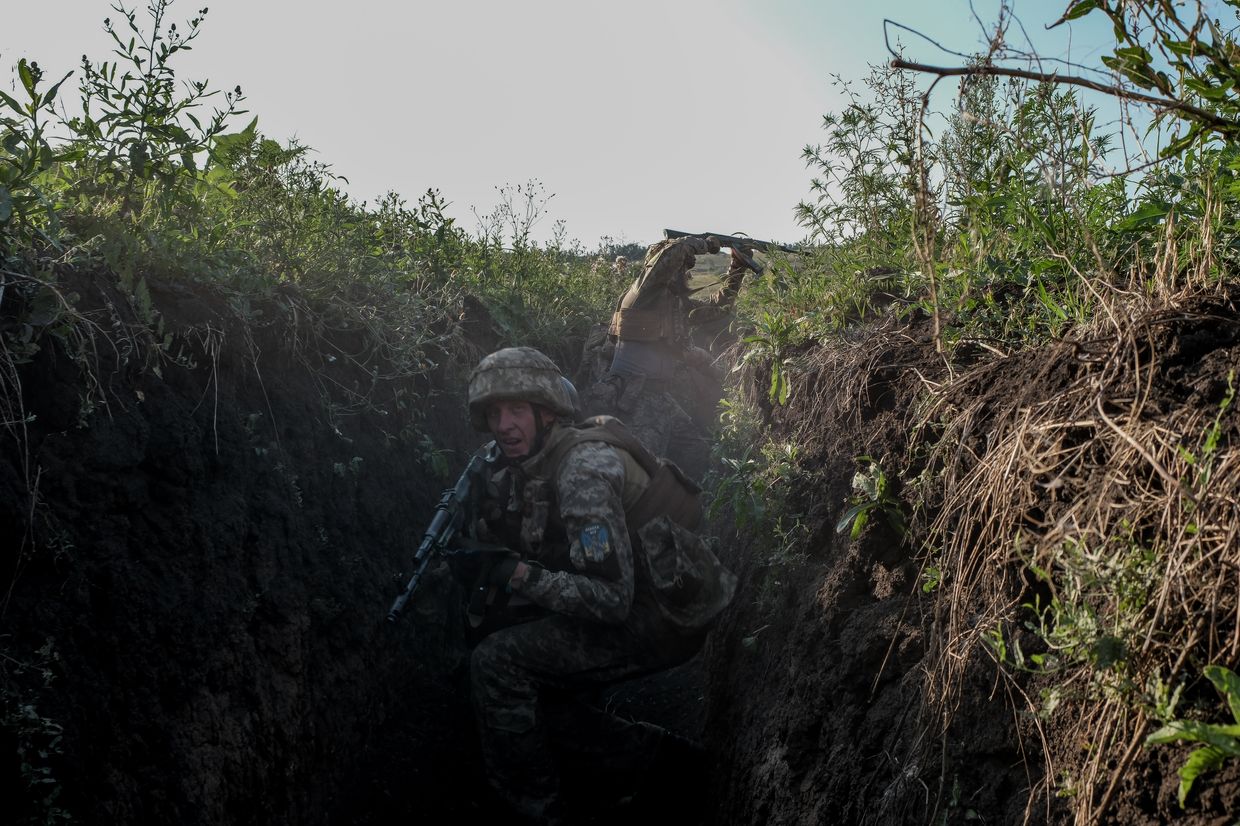 Early on Sept. 29, Russia also hit an infrastructure facility in the southern city of Mykolaiv, said Vitalii Kim, the oblast governor.
Russian overnight strikes against Dnipropetrovsk Oblast damaged two houses and an outbuilding, the regional governor Serhii Lysak reported.
Russian attacks on Sept. 28 damaged an infrastructure facility and a house in Kharkiv Oblast as well as 25 homes, outbuildings, and infrastructure facilities in Zaporizhzhia Oblast, according to the regional authorities.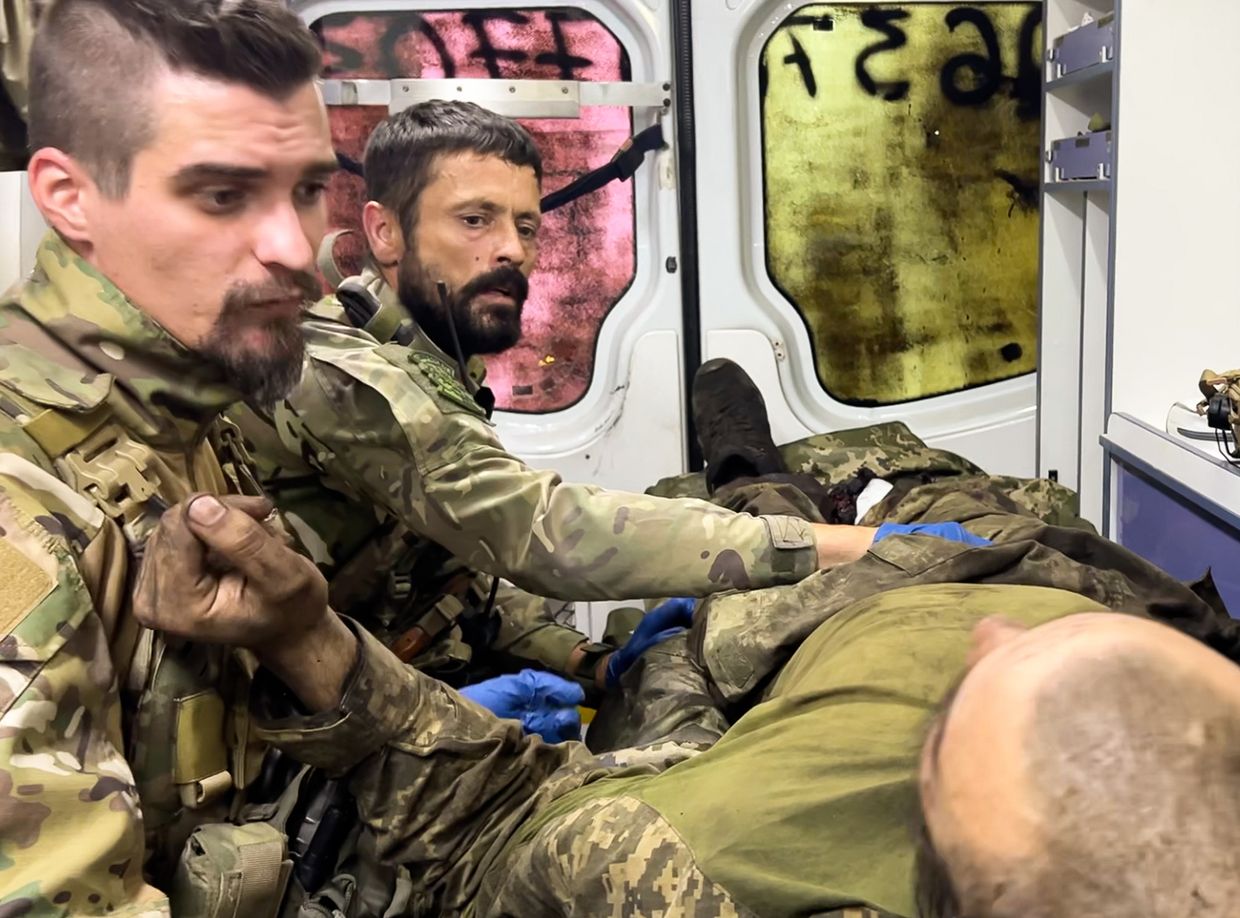 US House approves $300 million for Ukraine
The U.S. House of Representatives approved a $300 million tranche for Ukraine late on Sept. 28 after Republicans removed it from the defense spending bill, Politico reported.
The separate bill to allocate the funds to Kyiv passed in a bipartisan vote of 311 to 117, the media outlet wrote. The House also approved the $826 billion defense bill.
On Sept. 27, the House Rules Committee convened to remove the funding for the Ukraine Security Assistance Initiative from the defense spending package and instead had it stand as a separate bill.
The move signaled a reversal of the Republican Party's previous statements, as House Speaker Kevin McCarthy said on Sept. 23 that Ukraine assistance would not be cut from the bill.
Although both bills were approved, Democrats fear that the decision to remove the Ukraine aid from the defense spending package could be presented by Russian propaganda as U.S. Congress abandoning Ukraine, Politico wrote.
"The Russians are good at propaganda," House Armed Services ranking Democrat Adam Smith said, as cited by the outlet. "It will be played as America backing off of its commitment for Ukraine."
The Ukraine Security Assistance Initiative is meant to provide funds for training, equipment, salaries, and other needs of the Ukrainian military.
Washington is leading the allied effort in support of Ukraine's struggle against Russian aggression. However, the growing opposition from the hardline elements of the Republican Party put the future of this support into doubt.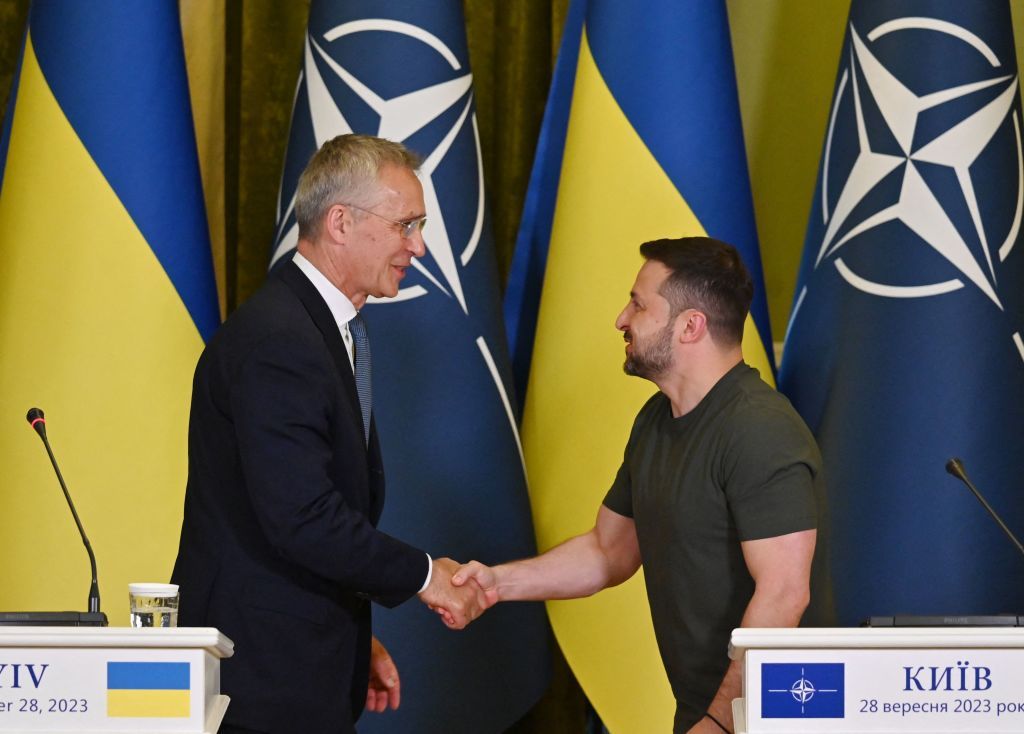 `Putin asks former Wagner commander to create 'volunteer units' to fight in Ukraine
Russian dictator Vladimir Putin has instructed Andrei Troshev, the former chief of staff of the mercenary Wagner Group, to form "volunteer units" for the war in Ukraine, according to a transcript of Putin's speech published by the Kremlin on Sept. 29.
"You yourself fought in such a unit for more than a year. You know what it is, how it's done, you know about the issues that need to be resolved in advance so that combat work goes in the best and most successful way," Putin told Troshev in a meeting.
On Sept. 28, Putin met with Troshev and Deputy Defense Minister Yunus-Bek Yevkurov, Russia's Presidential Office reported, without specifying what position Troshev currently holds.
After the meeting, Putin's spokesperson, Dmitry Peskov, told the Russian state-controlled news outlet RIA Novosti that Troshev now works in the Russian Defense Ministry.
Troshev, known by his alias "Sedoi" (meaning "grey-haired" in Russian), commanded Wagner troops in Syria and participated in Russia's wars in Afghanistan and Chechnya.
Russian media reported in July that Troshev was likely to lead Wagner Group after the failed rebellion of former Wagner boss Yevgeny Prigozhin, who died in a plane crash in Russia's Tver Oblast on Aug. 23 under mysterious circumstances.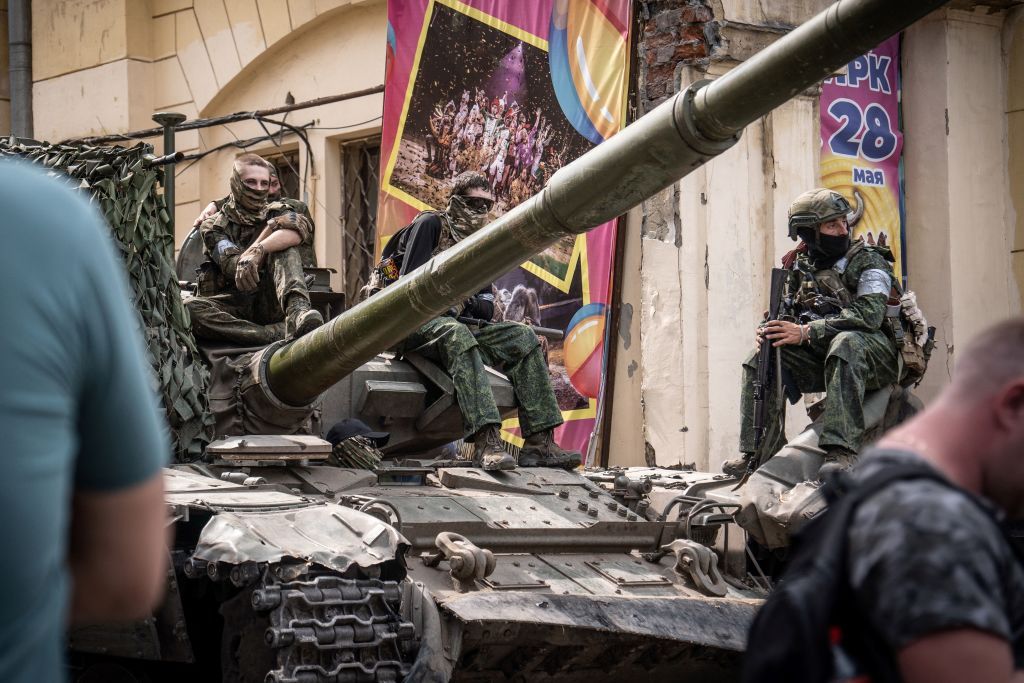 In late September, media reported the return of Wagner contractors to Ukraine's battlefields following their deployment to Belarus as part of the post-mutiny deal between Prigozhin and the Kremlin.
Ukraine's military spokesperson, Illia Yevlash, confirmed the reports on Sept. 27, saying that roughly 8,000 Wagner fighters were stationed in Belarus, some departed for Africa, and around 500 were returning to Ukraine's eastern front.
According to the latest intelligence update by the U.K. Defense Ministry, the exact status of the redeploying personnel is unclear, but the fighters, formerly associated with Wagner Group, have likely transferred to parts of the official Russian Ministry of Defense forces and other mercenary groups.
"Several reports suggest a concentration of Wagner veterans around Bakhmut: their experience is likely to be particularly in demand in this sector," the ministry wrote. "Many will be familiar with the current front line and local Ukrainian tactics, having fought over the same terrain last winter."
Wagner fighters were a crucial component in the Russian invasion forces. They were primarily responsible for capturing the city of Bakhmut in Donetsk Oblast in May after a protracted siege.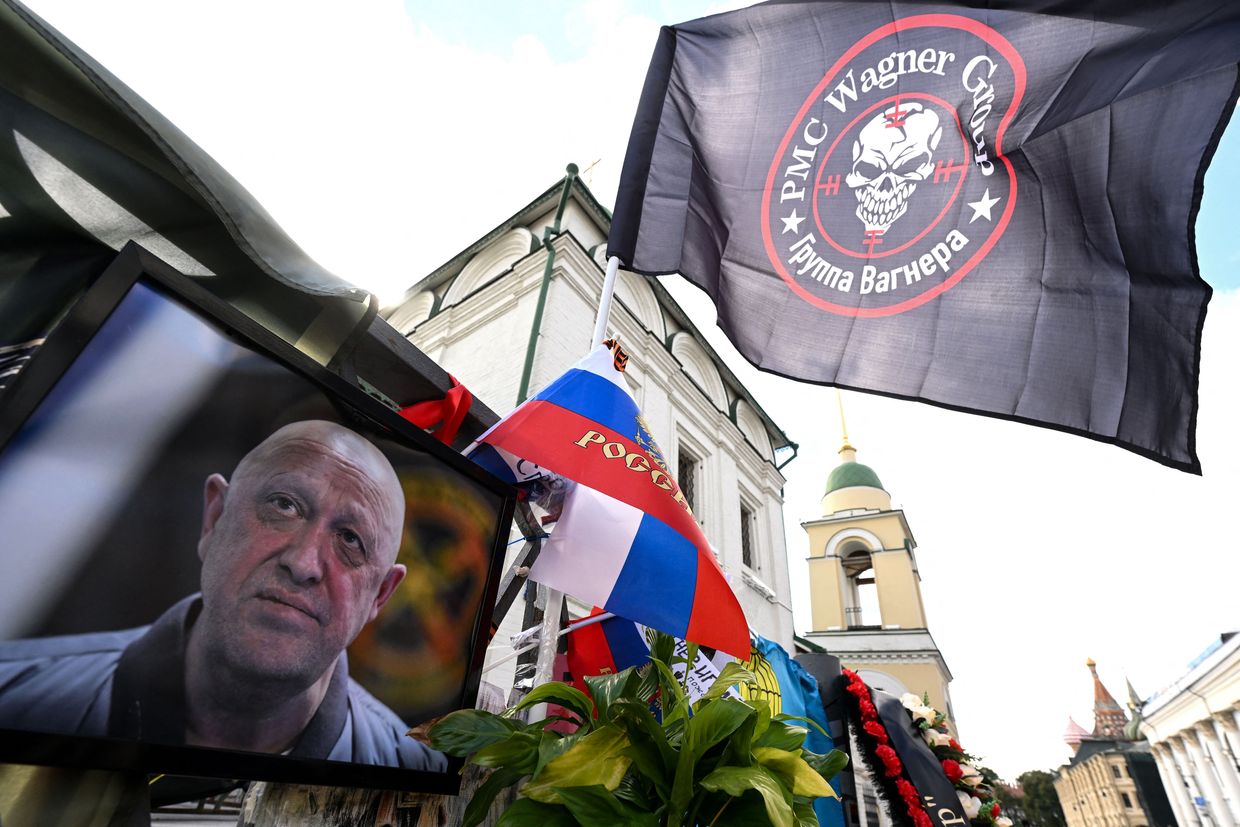 Source:https://kyivindependent.com/