U.S. State Secretary Antony Blinken said at a joint press conference with Ukrainian Foreign Minister Dmytro Kuleba in Kyiv on Sept. 6. that the U.S. government is allocating new assistance to Ukraine worth more than $1 billion.
The U.S. will also fund support for Ukrainian military veterans from "assets seized from sanctioned Russian oligarchs," as those who "enabled Putin's war of aggression should pay for it," Blinken added.
The U.S. authorized the transfer of forfeited Russian assets to Ukraine in May 2023.
Blinken said the $1 billion in assistance includes a new package of $665.5 million in military and civilian security assistance.
One hundred millions dollars will go towards "foreign military financing to support Ukraine's longer-term military needs" and $300 million is earmarked for supporting Ukrainian law enforcement in liberated areas of the country.
The U.S. is also committing $206 million for humanitarian assistance, "much of which is dedicated to helping the more than six million Ukrainians who are displaced by Russia's war," Blinken.
Blinken also mentioned the assistance includes the $175 million weapons package announced by the Defense Department on Sept. 6.
The U.S. Defense Department announced the $175-million military aid package for Ukraine on Sept. 6.
As part of the package, the Biden administration is sending more air defense, artillery, and anti-tank weapons to Ukraine, the Defense Department said in a press release.
The anti-tank weapons include depleted uranium rounds for Abrams tanks, which will arrive in Ukraine in the coming weeks.
Depleted uranium is a by-product of uranium enrichment. It is roughly two and a half times denser than steel, which makes it particularly effective for piercing heavy armor on the battlefield.
Along with Javelin systems and tactical air navigation systems, the U.S. will send more mortar rounds, artillery rounds, HIMARS ammunition, and more than three million rounds of small arms ammunition.
The Defense Department said that this package is the 46th tranche of equipment for Ukraine provided from its inventories since Aug. 2021.
Russian attack on Kostiantynivka kills at least 17 people, injures 32
The number of casualties from the Russian attack on the industrial city of Kostiantynivka on Sept. 6 has risen to 17 killed and 32 injured, the Internal Affairs Ministry saidat 6 p.m. local time.
Russian forces targeted the area of a local market, a number of shops, and a pharmacy, President Volodymyr Zelensky reported.
The Internal Affairs Ministry added that the search and rescue operation at the site of the attack has been completed.
Located in Donetsk Oblast, the front-line city of Kostiantynivka comes under regular attack by Russian forces.
Zelensky expressed his condolences to those who lost their loved ones in the attack."This Russian evil must be defeated as soon as possible," Zelensky said.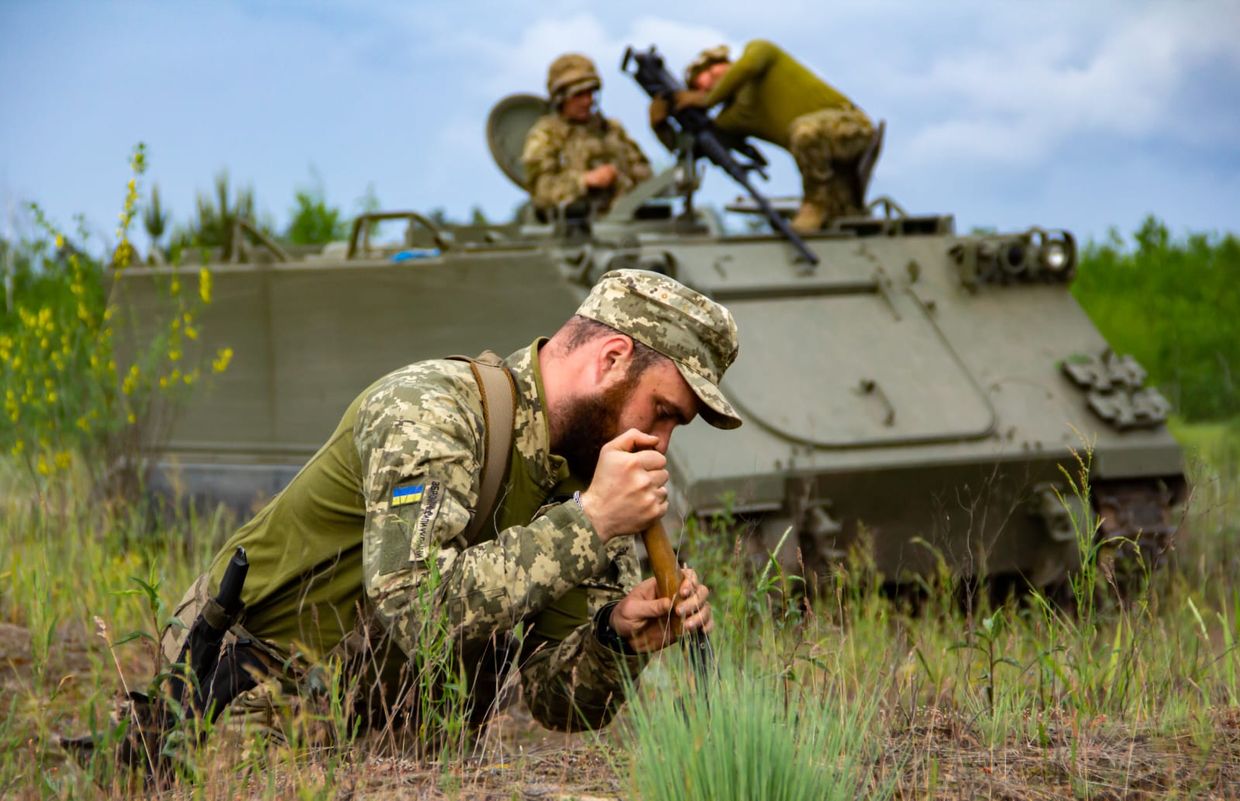 Parliament approves Rustem Umerov as new defense minister
Lawmaker Yaroslav Zhelezniak confirmed on Sept. 6 that the Verkhovna Rada, Ukraine's Parliament, voted to appoint Rustem Umerov as the new defense minister after Oleksii Reznikov's resignation.
The former chairperson of Ukraine's State Property Fund, whom President Volodymyr Zelensky picked as Reznikov's replacement, was backed by 338 lawmakers.
Zelensky announced his decision to dismiss Reznikov on Sept. 3. Reznikov then submitted his resignation to the Rada, which approved it on Sept. 5.
Reznikov has held the post of Defense Minister since November 2021. Since the start of Russia's full-scale invasion, he has played a vital role in coordinating military aid from foreign allies, including at multiple Ramstein summits.
However, Reznikov's tenure at the Defense Ministry was marred by several scandals related to procuring equipment and supplies for Ukrainian soldiers.
His successor, Umerov, is a Uzbekistan-born Crimean Tatar who started his political career as a member of parliament for the opposition party Voice (Holos), only to later gain a government appointment as the head of the State Property Fund.
Umerov also played a major role in peace talks with Russia in the early phase of the full-scale war.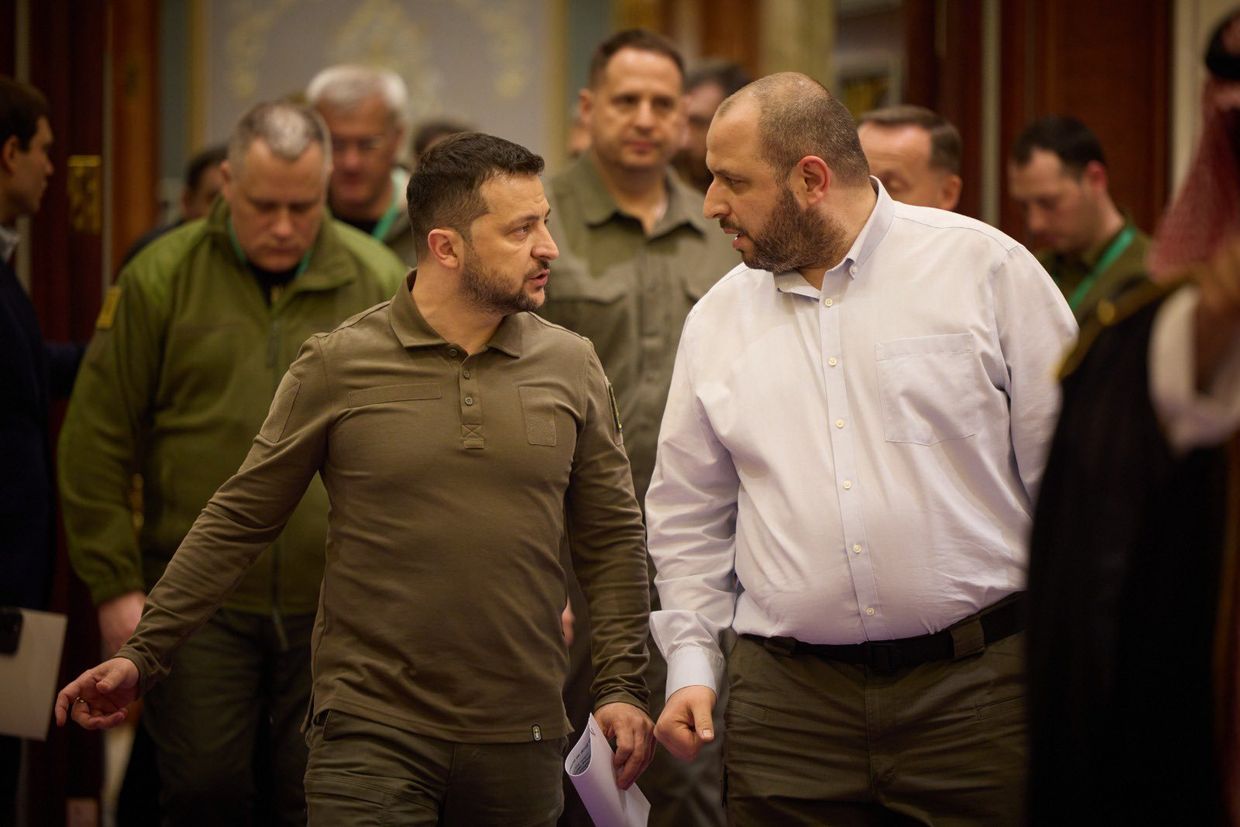 Romania confirms that Russian drone fragments fell on Romanian territory
Romanian Defense Minister Angel Tilvar confirmed that parts of a Russian drone fell on Romanian soil after a strike against a Ukrainian port on the Danube River, CNN reported on Sept. 6.
The minister said this to CNN's affiliate in Romania A3CNN after visiting the area.
Russian forces have repeatedly targeted Ukrainian ports along the Danube River, Izmail, and Reni, located close to the Romanian border.
Following a Russian drone attack against Izmail overnight on Sept. 4, Ukraine's Foreign Ministry spokesperson Oleh Nikolenko saidthat an unspecified number of drones had fallen and detonated in Romania.
Romanian authorities originally denied that such an incident had occurred.
Romania's Defense Ministry "firmly denied" it on Sept. 4 and said there were no direct military threats to the country.
Romanian President Klaus Iohannis also said on Sept. 5 that there was no evidence of Russian drones on Romanian soil, although he acknowledged that the attacks occurred "at a very short distance from the Romanian border."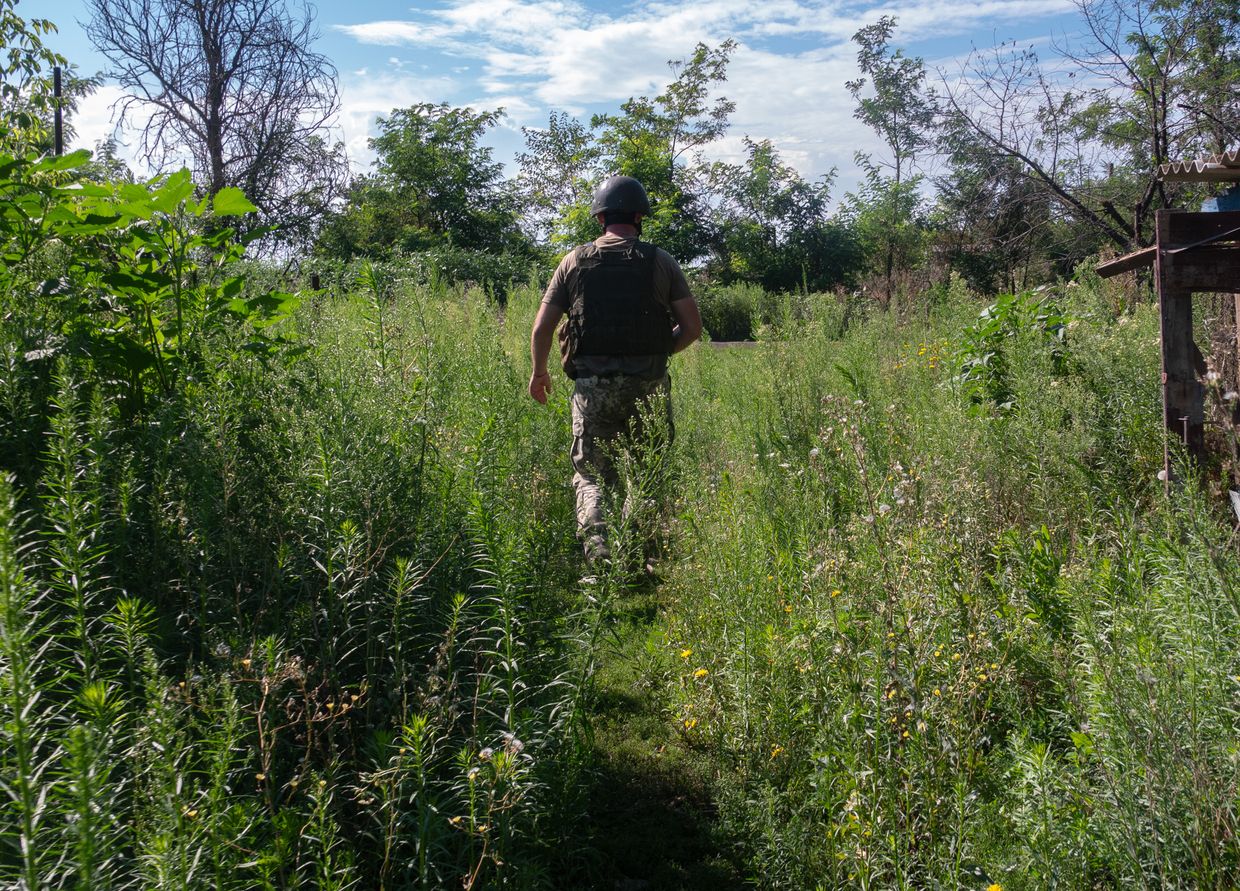 Ukrainian scholar Ihor Kozlovskyi who survived imprisonment in Donetsk dies at 69
One of Ukraine's most prominent scholars, university professor Ihor Kozlovskyi, died overnight in Kyiv at age 69 following a heart attack, his family and friends said on Sept. 6.
Kozlovskyi, who was from Donetsk oblast, was known for his work as a researcher, writer, and public intellectual in the field of theology and religious studies.
When Russia invaded Donbas in 2014, Kozlovskyi remained under occupation to care for his disabled son.
However, Russian occupation authorities targeted him due to the fact that he was a participant in the EuroMaidan protests in Donetsk and a public figure who refused to hide his Ukrainian identity.
In 2016, authorities held him for 700 days at the infamous Izoliatsiia prison camp for his pro-Ukrainian views. The prison, situated on the grounds of a former factory that once served as an art center, has gained notoriety for its use of torture and the deplorable conditions in which prisoners are held.
Kozlovskyi was released in a prisoner exchange on Dec. 27, 2017, following a public campaign.
Once free, Kozlovskyi continued his writing and research and became an activist for the release of other Ukrainian prisoners held by Russia, such as the filmmaker Oleh Sentsov and the journalist Stanislav Aseyev.