Authorities said the suspect has been shot dead.
A sheriff's deputy was among the victims taken to hospital, police confirmed.
The extent of the victims' injuries are currently unknown after the shooting at the student-filled Borderline bar and grill.
Initial reports indicated that a man had opened fire with a semi-automatic gun at about 11.20pm.
Officers said at least 30 shots had been fired and that victims would be at multiple locations as they fled.
The suspect has been described as a Middle Eastern man in his early 20s wearing all black clothing and with a beard.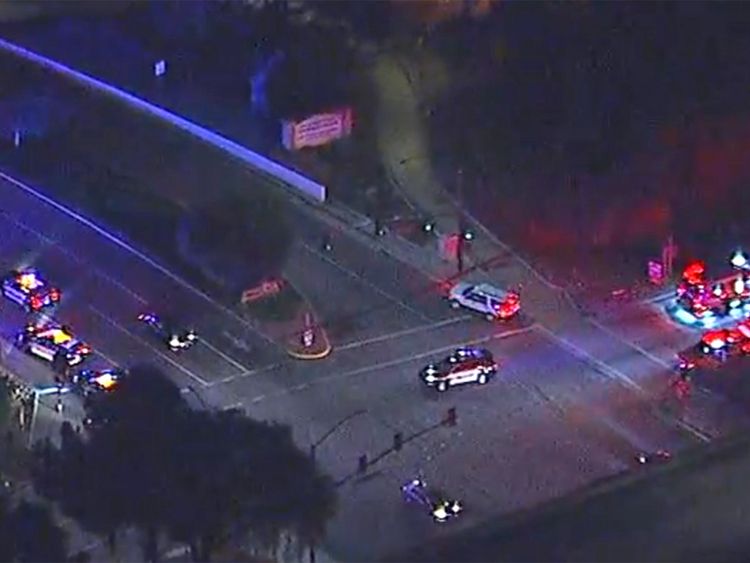 Ventura County sheriff's Captain Garo Kuredjian said hundreds of people were inside the bar and shots were still being fired when deputies arrived.
It was college night at the bar, with country two-step lessons being offered to Wednesday customers – most of which were university students.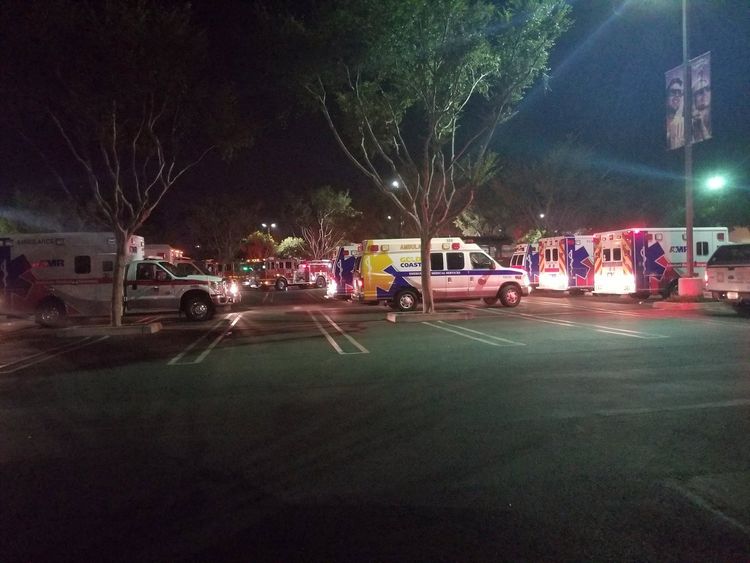 Witnesses say a man fired several shots from a handgun before throwing smoke bombs into the crowded bar in southern California.
A trail of blood was visible on the street at the entrance of the venue.
Pictures and video footage show firefighters and first responders flooding the scene after multiple injuries were reported.
A police helicopter swirled overhead and officers surrounded the area with cars.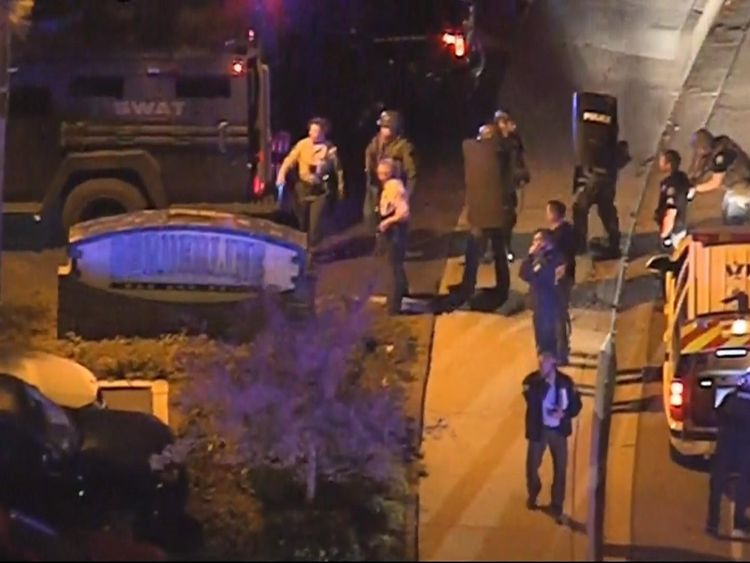 Bomb squad teams have been called to the area and Swat teams are in place – though authorities said the bar was now safe for emergency services.
Tayler Whitler, 19, said she was inside the bar when a man walked in with his face partly covered by something resembling a ski mask.
She said he opened fire on a person working on the door, then began to shoot people at random.
1:57
Video:
"It was really, really, really shocking," she told KABC-TV. "It looked like he knew what he was doing."
Officers reported a man matching the suspect's description on the ground at the scene outside a window following the attack.
He was believed to have been confined inside the bar before being shot dead.
Victims ran to a nearby petrol station to get help shortly after the gunman opened fire, police said.
Video showed causalities being carried out of the bar by members of the public and emergency workers.
Officers escorted large groups of people to safety as they left the area.